WHAT TO PACK FOR A EUROPE SUMMER TRIP
Are you wondering about a perfect packing list for Europe in summer? Then read on, as I share my tips which hopefully will be helpful for you, too.
If you have decided to spend your summer (or at least some time of it) in Europe, you will have plenty to look forward to. Europe in summer is definitely a good choice – whether you head to the beautiful beach in Greece, busy cities like London, or hike in places like Switzerland.
You definitely cannot go wrong with Europe – find out what to pack for your summer trip to Europe.
Click on this link to find a checklist with all the important things to do before your trip.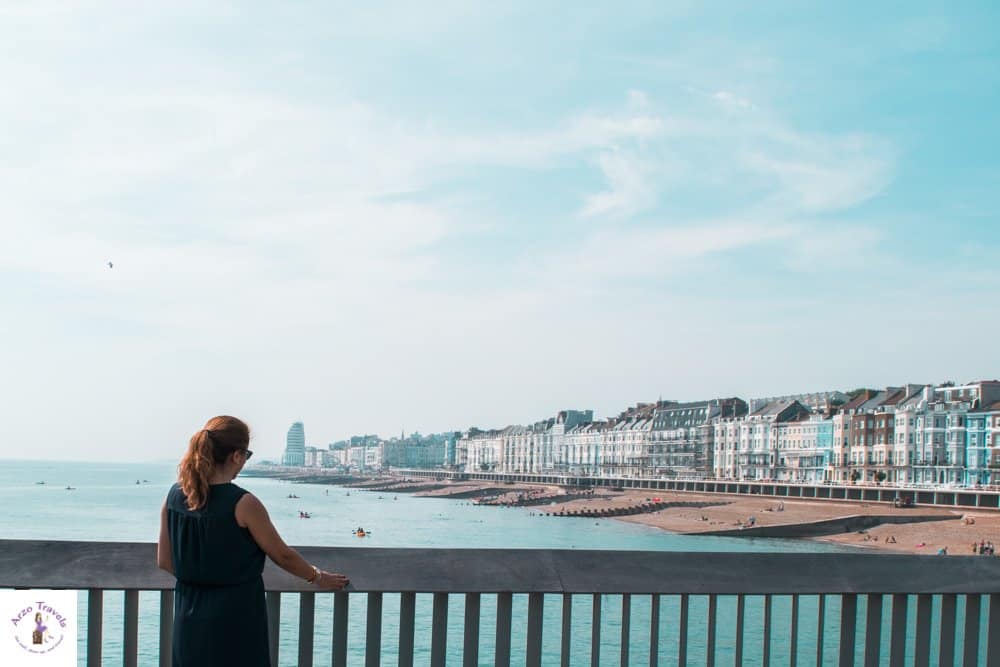 WHAT TO PACK FOR EUROPE TRAVEL
Here is what to pack – of course, it depends whether you are a light-packer or tend to pack a bit more and on many other things, but hopefully, this Europe packing list will help you remember the important things for YOUR Europe packing list.
Luggage in Europe
Suitcase: Though it depends, where exactly and for how long you travel, I recommend taking a good, light, and quality suitcase with you where all your clothes and most of your toiletries fit in. If you are a backpacker, you´ll find plenty of your equals in Europe.
Carry-On: I normally always have extra carry-on luggage with me. I normally research if a destination in Europe is considered as safe (meaning, I do a quick research about the crime rate, and while it is probably totally safe to take out your fancy luggage in some parts of Europe, other areas are less safe, and robbing is more common. So, if you plan to bring your brand luggage double-check.
Laundry bags are great if you travel for longer and don't want your dirty and clean clothes to mix up. I prefer them over plastic bags.
Packing Cubes: Packing Cubes are the new must-items when it comes to traveling, they are convenient, and they also come in cool colors. I recommend using packing cubes that make packing and organizing easier. And let´s do not forget a laundry bag.
I choose a cross-body handbag with a zipper (to be safe) and several extra pockets for my handbag.
Passport Holder, I need a passport when I travel (when an ID is not enough), so I need a bigger wallet (aka a passport holder), and I love the fun colors here.
If you go on a beach vacation, you should also take a light and (ideally foldable) beach bag or a cotton bag instead.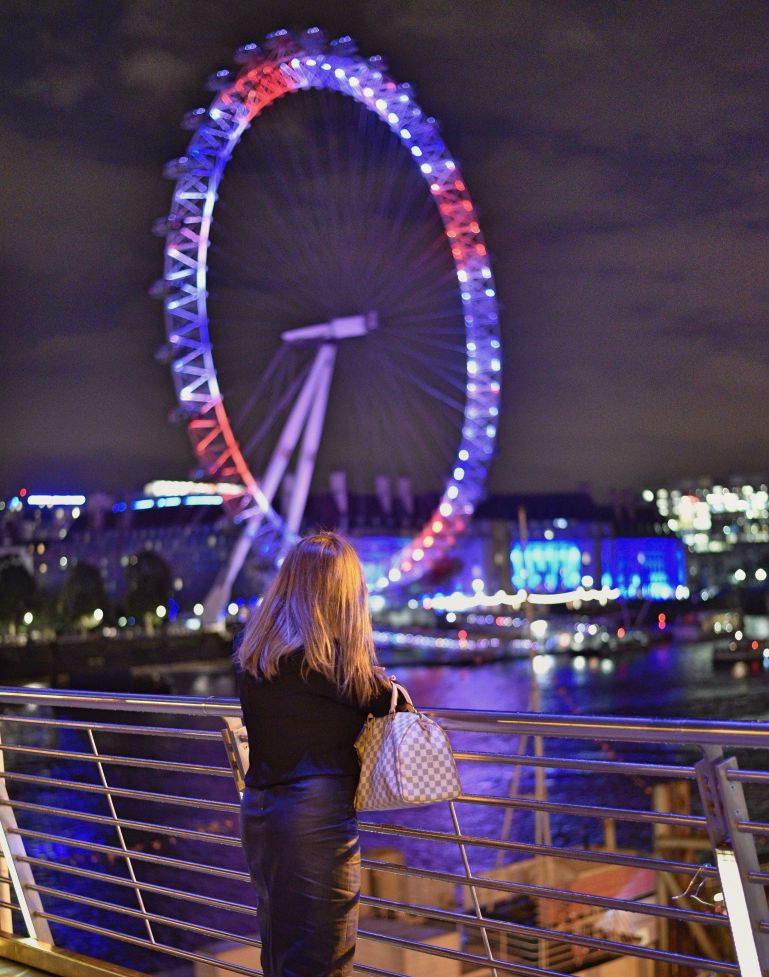 Clothing in Europe in Summer
Summer in Europe can be a dream destination. Beautiful beaches, lovely cities and towns, charming villages, and amazing landscapes.
Summer means sun – most of the time. It can also be cold and rainy, and to be well prepared for your Europe trip, scroll down and learn more about the perfect Europe Packing List.
As you probably know, I never list any single item or say how many items to take (7 panties, etc.) because it clearly depends on the length of your stay and on you. It depends, whether you like to pack light and wash your clothes, or wear everything just once and do the washing part back home.
It also depends, where exactly you are heading to because there is no "European" style.
People in Italy are the best and fanciest dressed (in my eyes) people, while clothes are not important in other parts of Europe.
However, I recommend packing clothes that are comfortable and versatile so you can easily mix and match not to have to overpack.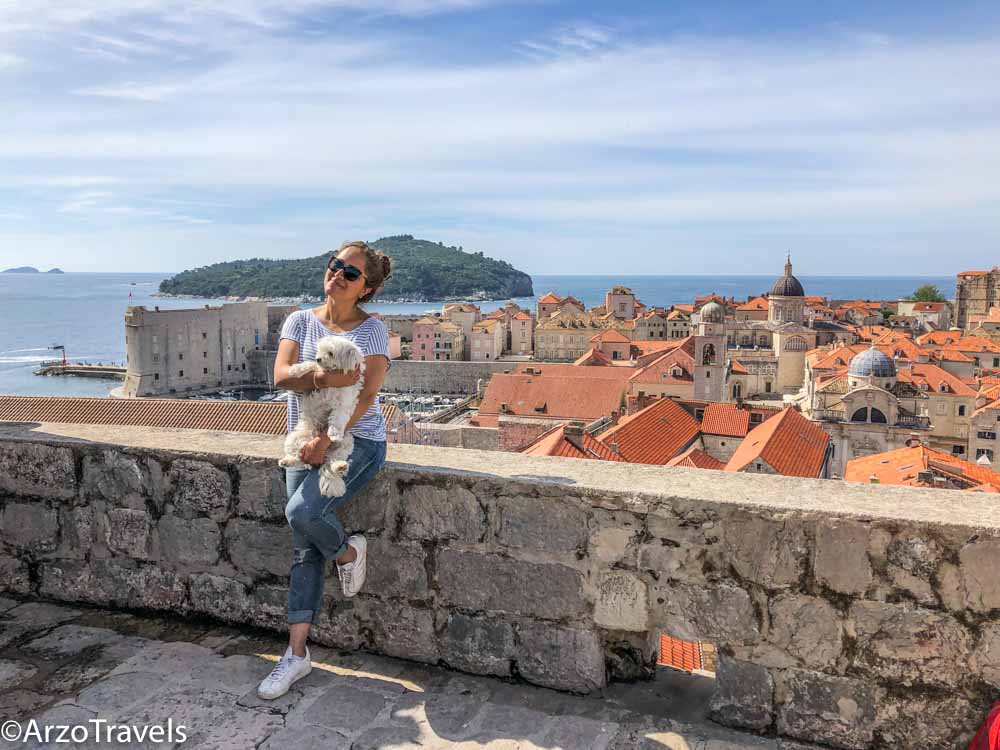 Clothes to Pack for Europe
Hats: A hat is more than just an accessory in summer, so my must-have item is a stylish hat.
Sunglasses: Another must-have item on a sunny day: Sunglasses. Ray-Ban seems to be always a great choice, but the most important thing is the quality (sunglasses are an investment in healthy eyes)
Maxi Dresses: Summer means wearing cute dresses, and Europe is made to wear maxi dresses.
Skirts: You can wear short skirts in most places. Some shopping malls actually have dress codes and do not allow too short skirts or shorts (though many do not follow the rules)
Tops: The more, the merrier – my rule for hot destinations. I love skirts/trousers which I can wear with tops that are easy to change and are made from cotton are other light materials.
Blouses: Some cute blouses should be on your list (for the evening, some places that do not allow naked arms, or for the winter).
Cardigans and jackets: It can actually get chilly in the afternoon – not only but also after the sunsets. So definitely take at least 1 or 2 cardigans or jackets.
Linen Trousers: Though I love maxi dresses, the best thing to wear when it is hot is probably linen trousers – combined with a cool tank top and nice flat sandals, it can be super chic.
Denim is big in Europe and depending on where you visit in Europe. You might need some warmer clothes.
Sweatpants – for hiking, walking and feeling comfy and cozy (and yes, you can look great in sweatpants).
Shorts: Shorts are okay for most places – I love them, especially for the beaches.
Footwear:  flat sandals, flip flops, and ballerinas. But a pair of sneakers are almost always a good choice, too.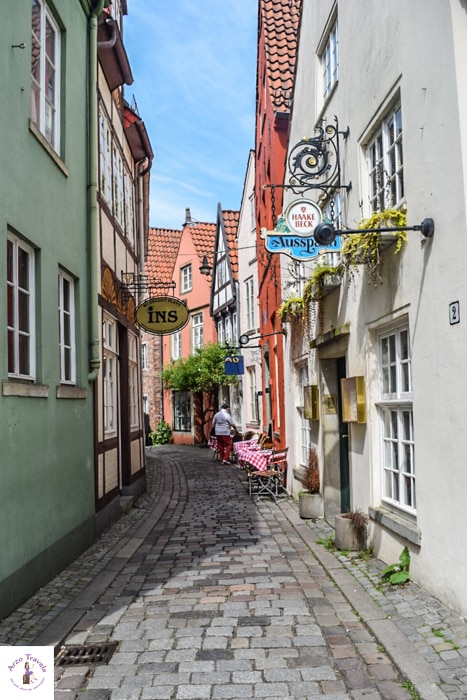 Toiletries to Pack for Europe
If I travel for 10 days or shorter, I take travel-sized toiletries that I refill with my natural and organic beauty products from home (shampoo, conditioner, hair masks, cleaning water, and cleansing milk). Of course, you could buy toiletries here as well, but if you do not want to waste your time in drug stores or supermarkets, use this checklist for Europe.
Forget all the different small bags for shampoo etc. – get them all packed in a Toiletry Kit and have them super organized with you.
TSA Approved Clear Travel Toiletry Bag
Sunscreen
Travel bottles to refill – I refill them with my own organic products that I normally use. I do not use shampoo & conditioner provided by hotels for several reasons.
Electric Hair Removal Epilator (only if you stay longer than a week or if you remove your body hair with it) – otherwise, a razor or whatever you prefer.
Face cream. I also use it as a hand cream, so I do not have to take another cream.
Refillable Travel Size Perfume Bottle
Toothbrush and toothpaste and mouthwash plus Dental floss
Only use it when traveling: dry shampoo- (check size, and choose the small travel si ze)
Tissues
Deodorant
Refreshing towelettes
Magnifying make-up mirror
Nail polish and nail polish remover
My favorite hairbrush (especially for longer hair) – or if you have less space take a comb
Hair ties
A small cosmetic bag with the following items:
Mascara
Rouge
Eyebrow powder (Taming & Shaping Kit For Brows)
Tweezer
Eyelash curler
Eyeliner – I sometimes use black eye shadow as an eyeliner
Make-up brushes
Glass nail file
Cotton swabs
Here are a few more items that I personally do hardly use but which might be important to you, so I added them here:
Hair spray
Hand cream
Foundation
Powder
Lipstick
Sanitizer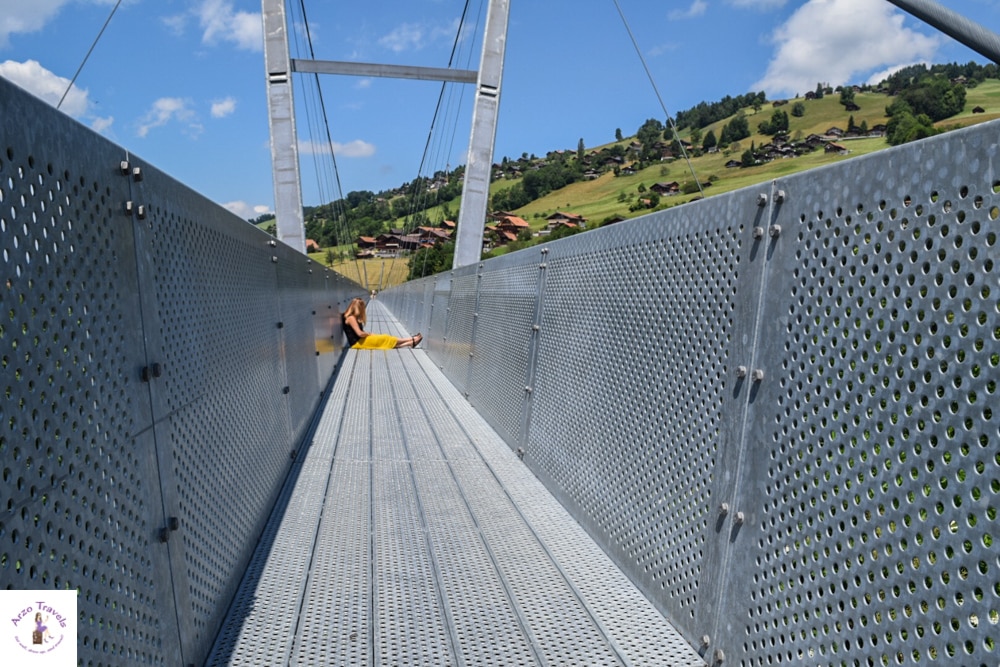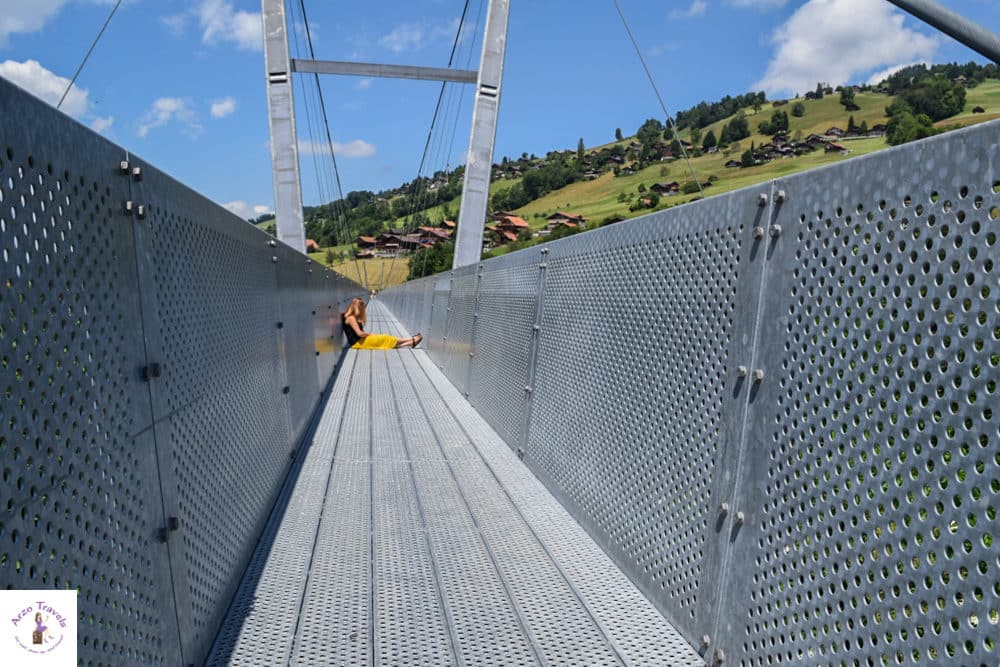 What to Pack for a Day at the Beach in Europe
Swimming Suits: bikinis (though you might find some nudist beaches as well in some places).
I love kaftans and think, it is best to wear from the beach back to the hotel room etc. Luckily, they look super cool these days.
Beach Bag:  I recommend one of the cool beach bags, which are light, affordable, and stylish.
Flip Flops are my must-have for beach days.
If you have a great hotel with a private beach section, you probably do not need a towel. If this is not the case not it should also be on your list. If you do not have any beach towel yet, click here to get your beach essentials.
Do you prefer lying at the beach all day, or do you like to be more active? Bring your beach ball (click here to get yours), or a floating unicorn.
A reading book / Kindle is also a great idea for a day at the beach.
Click here to find my complete list: What to pack for a day at the beach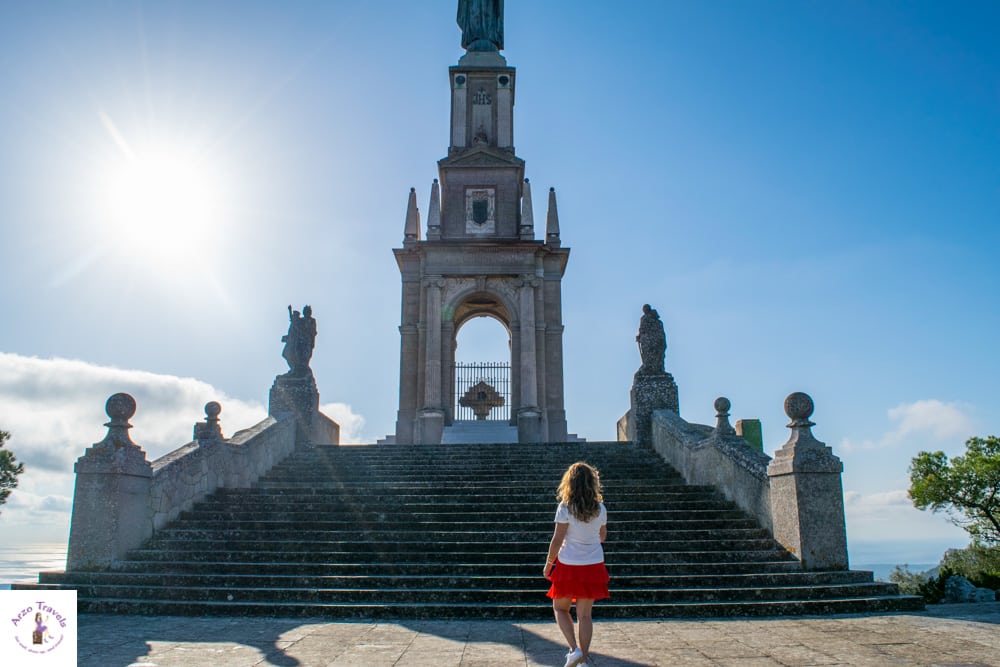 Tech Stuff to Pack for Europe
I have my laptop with me whenever I fly. Find the best laptop for travelers
A while ago, I thought my tablet  is the most useless item I bought in a while – since I can download from Netflix (and thus watch my shows offline), I have found one good argument bringing my tablet with me whenever I travel
My phone- without doubt one of my most useful and important (travel) item
Camera – Europe has so many great spots that need to be photographed.
I have to admit that I still don't have a kindle, so a "real" book is often an essential
A day at the beach or pool would not be perfect without my iPod
Power Charger- how long does your phone battery last? Not long? neither does mine, so this  is an essential
Check if you need an International Travel Power Adapter
Random Things to Pack for Europe
Umbrella (in many countries, like Germany, Switzerland, or England is can still rain quite a lot in the summer)
Guides
Medicine (headache pills etc.)
Read my: Packing guide for carry-on essentials.
Depending on where you travel in Europe, you could buy all or most of the items here in Europe – maybe even for a better price than in your country. Still, to avoid spending time shopping, I suggest coming to Europe and having your Europe packing list complete, so you can fully focus on discovering the beautiful places here in Europe.