SOLO TRAVEL IN TOKYO – WHAT TO DO AND SEE
This post was written by Vanessa from Wanderlustplusone
Now, that Tokyo has opened its borders for individual travelers again, it is time to plan your solo trip to Tokyo. And this post will help you to do so.
Tokyo is the perfect city for any solo traveler and the first place I ever visited on my own. Actually, Tokyo is possibly among the safest places on earth. You can spend weeks in the Japanese capital without getting bored and meet other travelers from all over the globe, plus many welcoming locals, too. And almost anyone who visited Tokyo, and Japan in general, is full of praise for this wonderful city and country.
Important Travel Information for Tokyo
Before talking about Tokyo's best activities, here are some travel tips for solo female travelers for Japan.
Money/Budget Tips for Tokyo
Japan is still very much a cash society; therefore, it is advisable to have at least some banknotes in your wallet. The local currency is the Japanese Yen, and easily obtained at the Japan post office, which has international ATMs. However, credit cards and debit cards are accepted in most places in Tokyo – you just should rely on it and have enough cash with you.
For total daily expense/spending money, I would estimate around $70-$100 per day for food, sightseeing, and metro fares, assuming that you will be spending less than $20 per meal and spending less than 40 dollars per day on transportation and sightseeing. Accommodation, which is very expensive in Tokyo, comes on top.
Tipping in Japan is almost a cultural no-go! Not even in restaurants and taxis.
Language
Japanese is the main language spoken, and even though the street signs are in English characters, and many restaurants have English or picture menus or plastic food in the window, you might find it easiest to rent a local WiFi/4G pocket hotspot and use the Google translate application if you are struggling to communicate or read any signs.
Tips for Female Solo Travelers
Japan is one of the safest places in the world, and theft is very rare. However, solo woman travelers should probably avoid busy, crowded metro trains. Also, the culture appreciates the value of being alone, but people are also helpful and kind towards solo travelers. Learning a few Japanese words will definitely help to overcome language barriers, though. But there are no extra precautions to take – always exercise common sense, regardless of your sex and the travel destination.
How to Get Around in Tokyo
Tokyo is a vast metropolis, and getting around can take longer than expected, so plan your route in advance. Taking the metro and walking is the preferable way to explore the city. However, taxis are inexpensive for short rides, and cycling is becoming a popular alternative.
The metro uses cash rechargeable Suica/Pasmo magnetic ticket cards to be used in the many vending machines and shops to pay for purchases.
Disclaimer: This post contains affiliate links which means I might earn a small commission when you buy a product/service via my link (at no extra cost to you). More about it here.
What to Eat in Tokyo
As for food – you will be spoilt for choice!
Try as many different Japanese dishes as you can. You will find much more to Japanese cuisine than sushi and ramen – my favorite is Udon soup with fried tofu. There are restaurants everywhere so you should not have trouble finding a good one.
The larger train stations and shopping centers are the best places for a budget option, or head to the food halls of department stores, where you will be able to taste all kinds of delicacies for free! They also offer great takeaway boxes, called Bentos.
Where to Stay in Tokyo
For a quick overnight sleep Capsule Accommodation from 40USD, there is a female-only one at Nine Hours Woman Kanda.
The Park Hyatt is another great, more luxurious choice.
Extra tip: If you plan a trip to Osaka, find out about the best places.
Best Time to Visit Japan
Tokyo is a city for all seasons. It is most famous for its spring cherry blossom season, "Hanami," which is in full swing between March and April. Bring your blanket, some food, and drink, and find yourself a spot in one of the many parks under the blossoms. Lie back and gaze up through the pink petals listening to the others enjoying this tradition.
Most people avoid June/July because of the rainy season, and in August, the heat and humidity can make a visit unbearable for some. Still, there are many festivals, including the famous Sumida fireworks.
In September, the summer heat might still be lingering around, but by mid-October, the trees change their leaves to any color between yellow, orange, and red, giving a special hue to the gardens and temples.
Winter can be quite cold, but they're usually plenty of blue sky and sunshine. The festive lights in December and January make it a special time to visit, and around New Year, the temples are overrun with locals.
THINGS TO DO AND PLACES TO VISIT SOLO IN TOKYO
Tokyo is the city of the future, always trying to stay ahead of the other cities in the world – a heavy dose of hyper-modern, both vibrant and unique, yet mixed with an undercurrent of the classic and traditional, and suffused with history.
You might meet robots and super-automatic toilets, but also immerse yourself in decades of history at ancient temples and manicured gardens. Tokyo remains one of the largest cities globally and is still expanding constantly, with great hunger for improvement and change.
Tokyo is a buzzing metropolis with millions of people, buildings that touch the clouds, and cafes where you can enjoy your cake seated next to an owl. It is a city you want to visit again and again, and I am sure it will never cease to amaze you.
If you are heading to more places in Japan, this Japan itinerary will help you see the city's best in a short time.
Okay, now it is time to talk about the best things to do alone in Tokyo.
Relax at Hamarikyu Teien
Hamarikyu Teien dates back to 1654 when it belonged to generations of Shoguns. The imperial family gave the garden to the City of Tokyo in 1945 and has since been open to the public.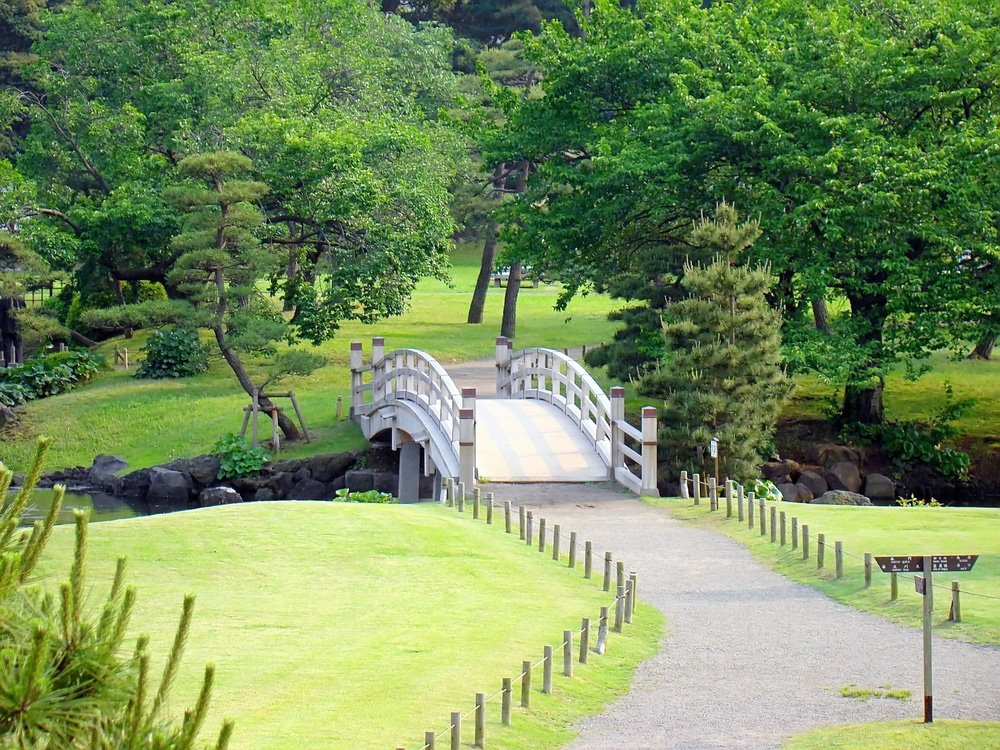 It features the only seawater pond in Tokyo, a 300-year-old pine tree, and flower fields which are a sea of yellow in spring from the rape flowers and autumn the cosmos flowers make it a colorful scene with the skyscrapers of Shiodome in the background.
Open from 9:00 to 17:00 (Entry until 16:30)
Closed: Year-end holidays (December 29 to January 1)
Closest metro stations: Shiodome and Shimbashi
Shopping at Ginza Mall
Immerse yourself in the Hakuhinkan Toy Park, one of the largest toy stores in the world. 5-story heaven filled with unusual toys and quirky souvenirs.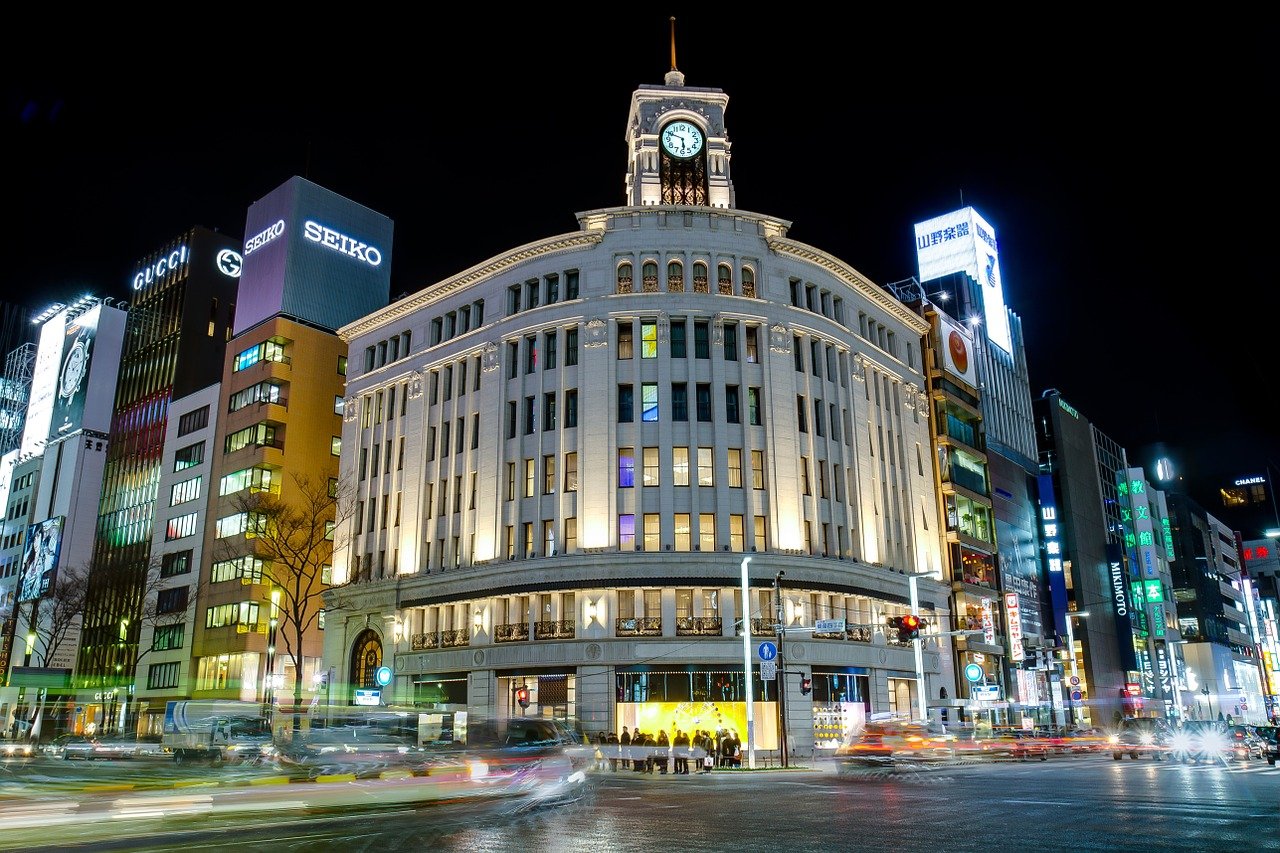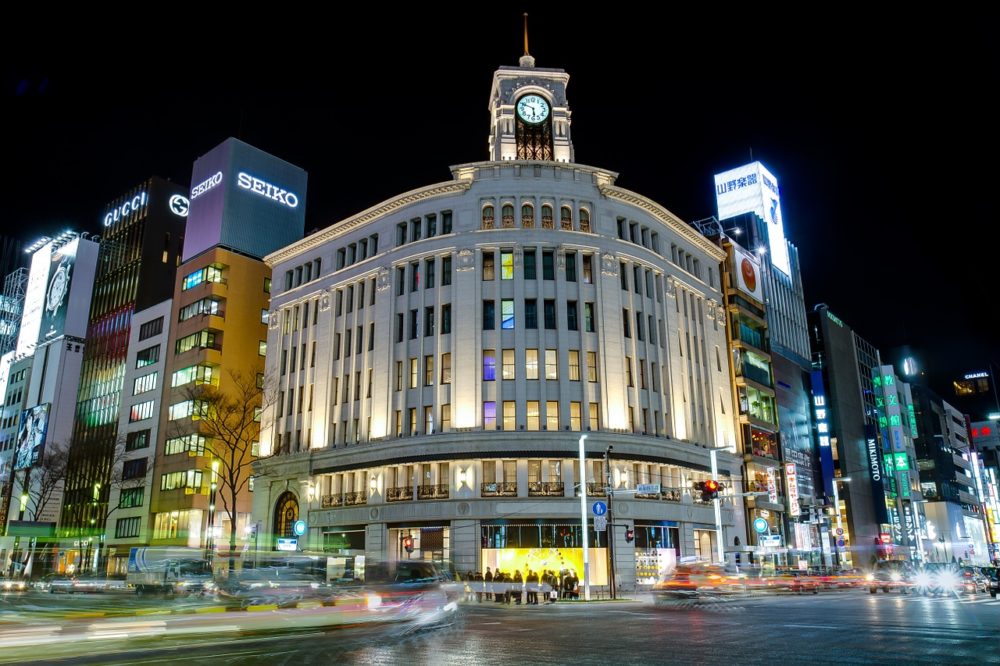 Look at some of the crazy gadgets that are only available in Japan and buy a gift for one of your little ones back home. Had enough toys? Walk along Chou Dori for a dose of retail madness.
Ignore the usual international chain stores and head to Wako, Mitsukoshi, Matsuya, or Hankyu to experience a true Japanese shopping experience.
Closest metro station: Ginza, Ginza-Itchome, Higashi-Ginza
Strolling in the Tokyo Imperial Palace
The emperor lives here in residence, surrounded by expansive gardens and a moat.
Unfortunately, the Imperial Palace is not open regularly. Still, it is worth strolling along the moat, past the bridges and ramparts, while watching the locals and joggers circling the palace ground or speeding past. The gardens are full of manicured trees like giant bonsais, and part of the gardens is open to visitors.
Closest metro stations: Hibiya and Tokyo Station
Enjoy the Tokyo City View
There's no better place to take in the bird's eye view of the bustling metropolis below than from Tokyo City View on the 52nd floor or if you are brave enough, the outside sky deck.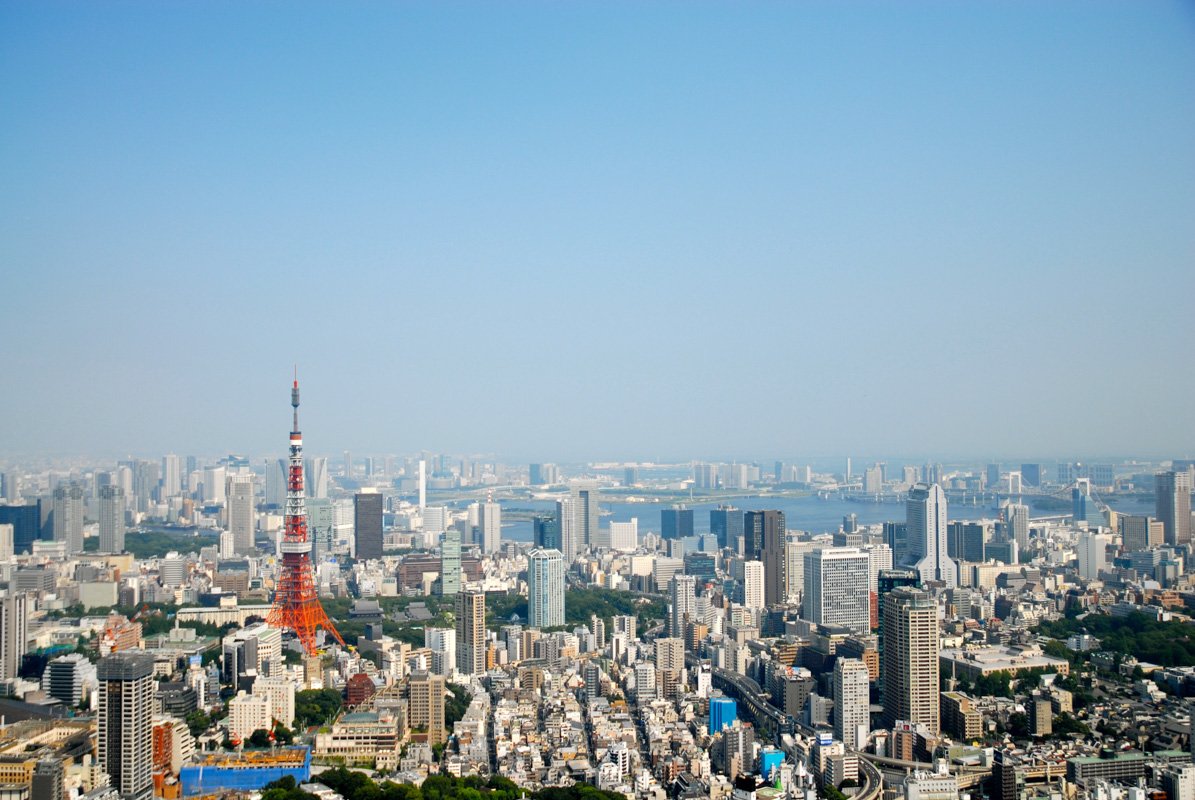 Spot the iconic Tokyo Tower, Tokyo Sky Tree, and on a clear day majestic Mount Fuji. Be amazed at how far the city stretches in all directions. Had enough rooftop views, head to the Mori Art Museum for some extraordinary exhibitions. Past exhibitions have included Ghibli Studios and Yayoi Kusama.
Closest metro stations: Roppongi and Azabu-Juban
Visit the Meiji Shrine in Tokyo
A visit to a shrine is a must when in Japan.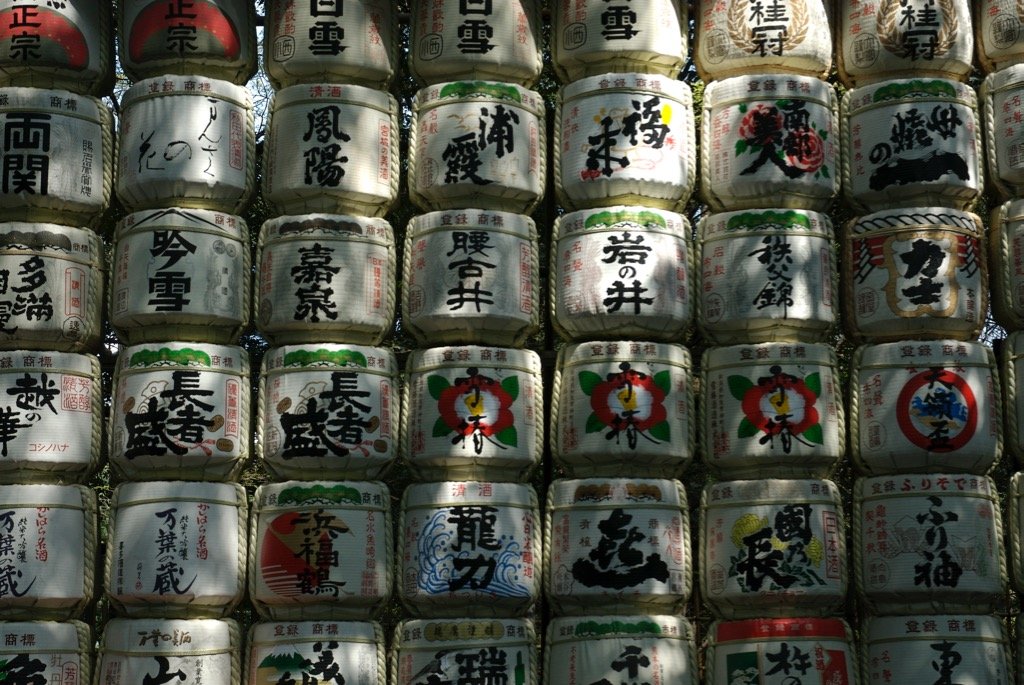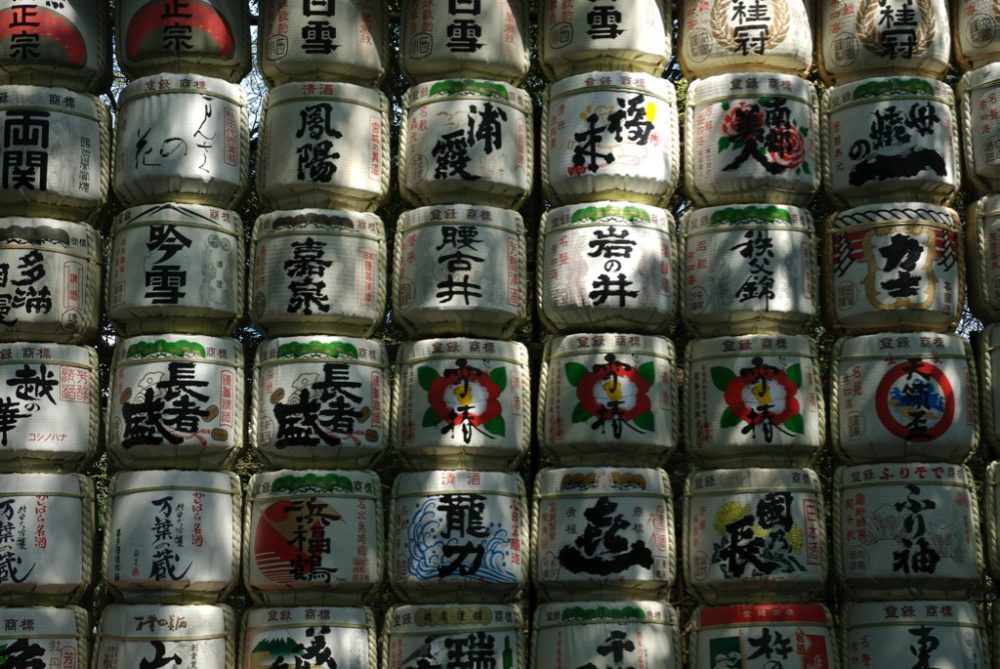 Meji-Jingu is the largest shrine in Tokyo and boasts the largest Torii entrance gate at its entrance. It is a wonderfully austere and serene place of worship.
Purify your hands and mouth with water by using a ladle at the "temizuya" cleansing station and then throw some yen into the offering box, bow your head twice and clap your hands twice and then bow again. If you are lucky, you might get to see a traditional Japanese wedding underway.
Open every day from dawn until dusk.
Closest metro station: Harajuku
Explore Harajuku
Takeshita Dori is famous for its "kawaii" culture.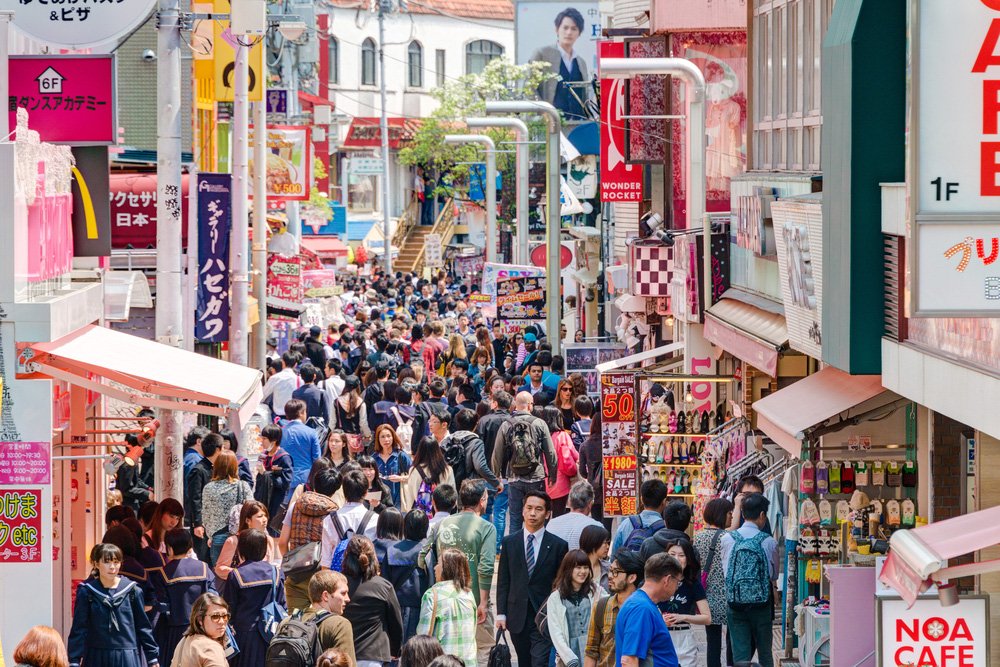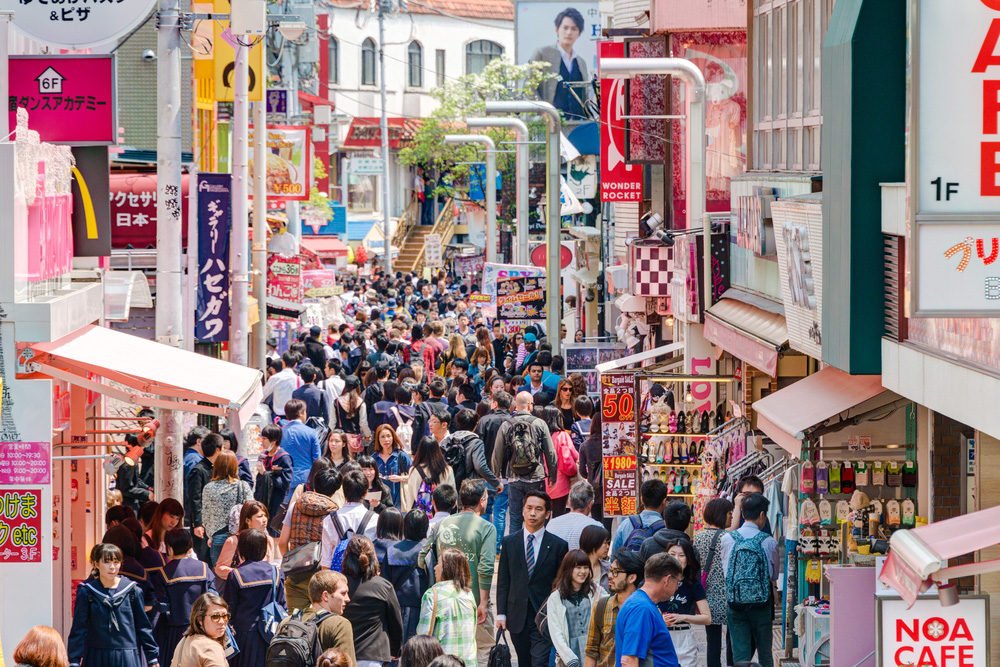 Wandering the streets and near the metro station of Harajuku, you will not fail to notice the young girls dressed up in fantasy cute princess clothes or goth-style cos-play outfits and the many shops selling clothes for these trendy teenagers.
This vibrant street is the birthplace of many fashion trends and a great place to watch people go by while enjoying a crepe or a bubble tea in one of the cafes that line the alley.
Closest metro station: Harajuku
Cross Shibuya Crossing
Visit the famous Hachiko dog statue before you get to the busiest pedestrian crossing in the world.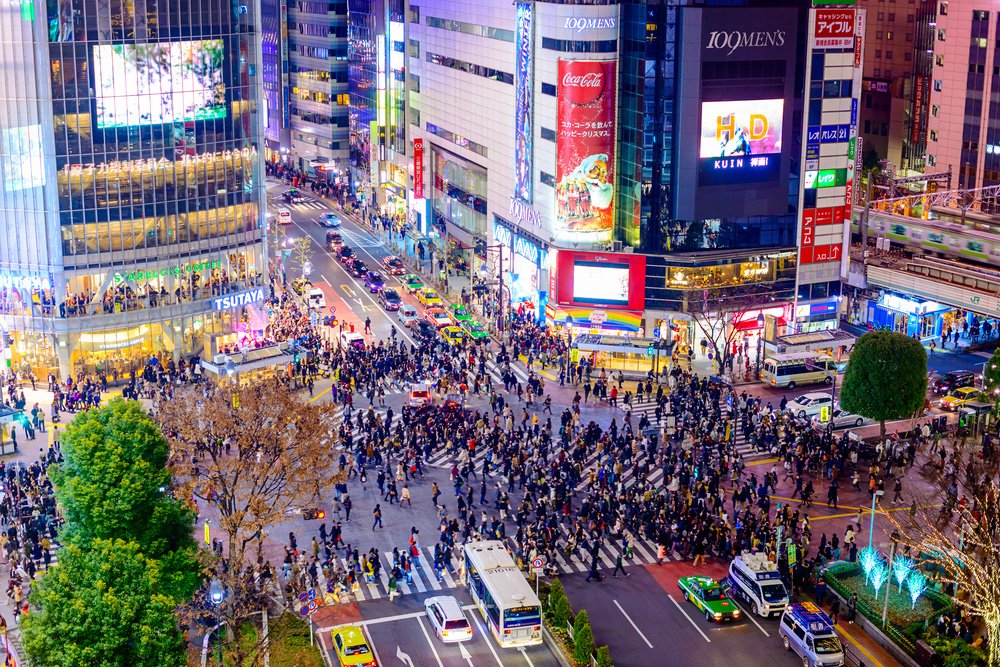 Wait for the green man to come alive and watch 2500 people at a time walk across the intersection. To get a better view, try L'Occitane café and gaze down on the pedestrian madness.
Closest metro station: Shibuya
Travel Back in Time in Yanaka
Time travel to 1950/'60s in Yanaka, a part of Tokyo where few tourists venture. The area feels more like a village rather than suburban Tokyo. Yanaka Ginza is strewn with lovely little handcraft shops, boutiques, and cafes. Treat yourself to a sponge cattail sweet with yummy fillings. I recommend bananas.
Explore the back alleys and the architecture of the houses while watching the locals going about their daily life. Interested in art? Head to Asakura Choso Museum for some sculptures by a famous Japanese artist. You will find Yanaka graveyard, a calm oasis in the bustling city not far from the museum.
Closest metro stations: Sendagi and Nippori station
Visit a Robot Cafe
It is time to have some evening fun. Get yourself in the mood with a drink in the bar at Robot Café. The bar could have come straight out of the mind of Gianni Versace, all gold, prints, and mirrors everywhere.
Then make your way down to watch one of the craziest shows you will ever experience. Expect plenty of neon lights, taiko drumming, pretty dancers, and giant robots. Book ahead to secure your preferred performance. Click here to get the best prices for tickets to a Robot Restaurant Show.
Have Fun in Shinjuku
Immerse yourself in the crowds of people visiting the largest entertainment district in Japan.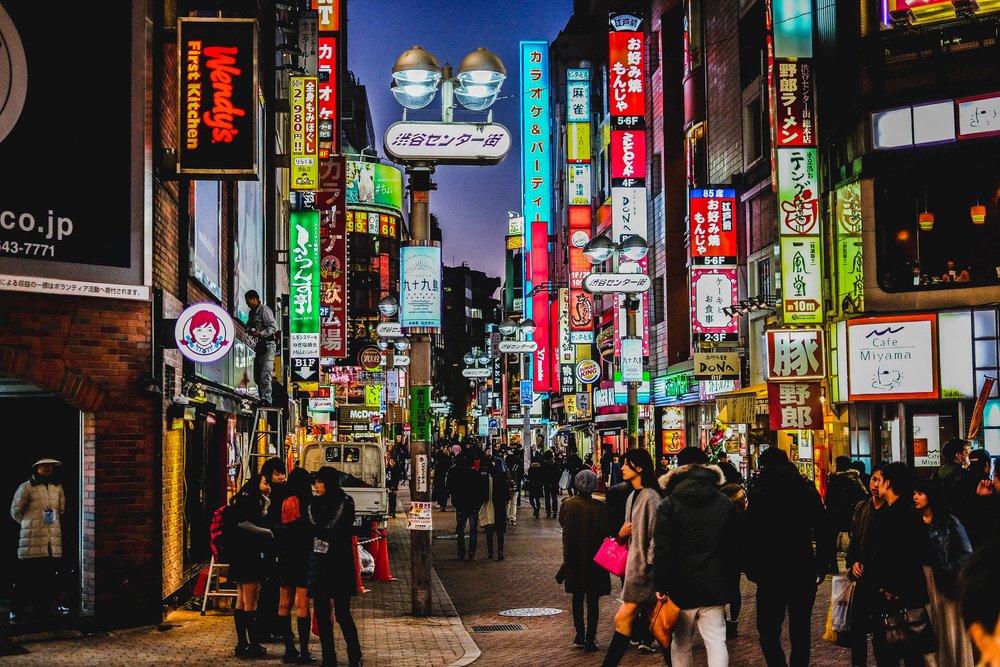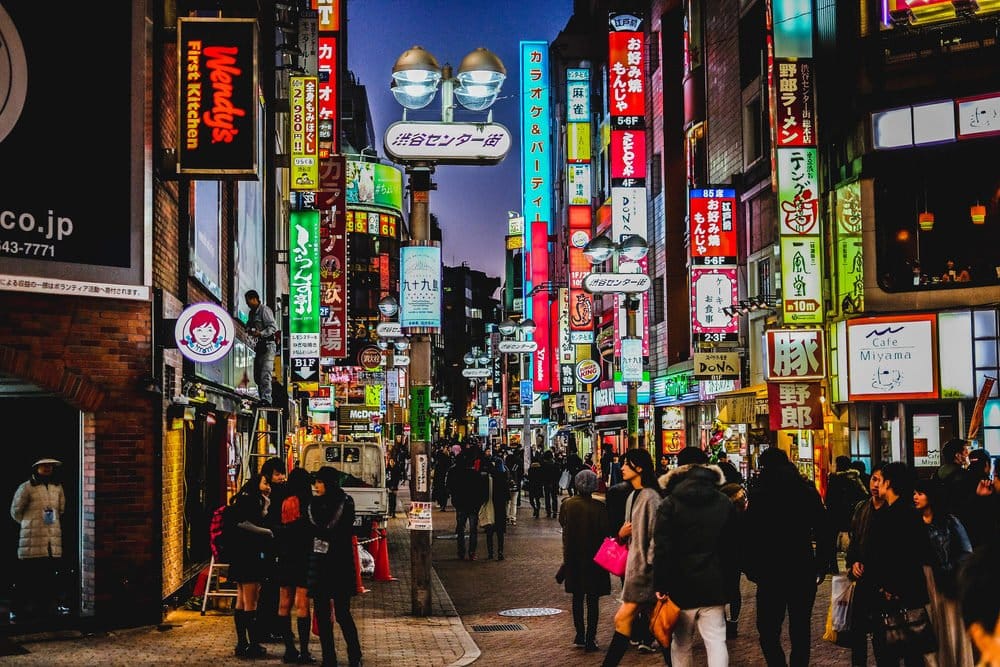 You will not find any obvious red lights here, but a wide array of bars, clubs, and restaurants. Admire the neon lights, sounds, and atmosphere. In case you are hungry, there is no better place to have lunch or dinner than at the vegan Restaurant Kiboko.
Closest metro station: Shinjuku
Heading to more places in Japan? Then check out this 2-week itinerary for Japan.
Safe Travels and a great stay in Tokyo!
ABOUT THE AUTHOR
Hi! I am Vanessa and have a great lust for travel, fashion, photography, architecture, and spending time with my family. Tokyo and Japan have been long-standing travel destinations for me since my first trip in 2001. My blog WanderlustPlusOne indulges and combines all these passions and experiences in one spot.
Follow Wanderlust Plus One on Instagram