Best THINGS TO DO IN AMSTERDAM IN WINTER
Amsterdam in winter is a great to experience this unique city.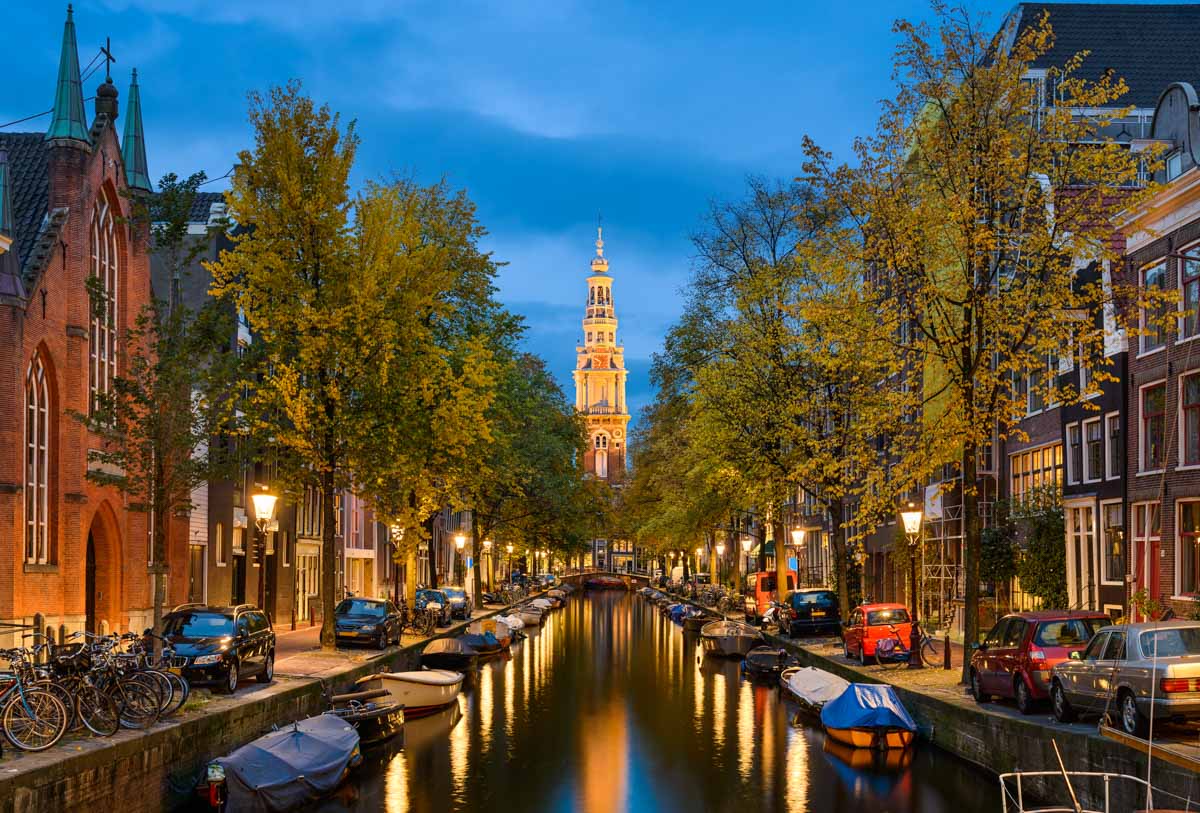 Amsterdam is known for its rich heritage and booming arts scene. It is one of the coolest cities in Europe (and not only because of the coffee shops) that makes it easy for visitors to fall in love and enjoy the vibe of the city.
Many of the buildings date all the way back to the 17th century, leaving plenty of historical areas to be explored. These are made even more captivating under the winter sun.
If you visit Europe in December or in generally in winter then add Amsterdam to your bucket list. Winter is a great time to visit Amsterdam, and runs from mid-December to mid-March. So, while Amsterdam is not winter wonderland – nor the best city to visit if you are into Christmas Markets – it is a vibrant and cool city to visit. And even in the winter months Amsterdam has plenty to offer.
While I had visited Amsterdam mostly in the summer months, it was my first trip to Amsterdam in winter – and it was a fun city because it is also so different to other cities I have visited in winter like London, Vienna or Zurich.
If you are wondering what to pack for Europe in winter, check my guide so you know what to wear and how to dress in the cold winter months.
Anyhow, here are some of the best things to do in Amsterdam in the winter.
The Canals Of Amsterdam
Amsterdam is known for its beautiful canals that flow through the city.
Every once in a while the canals freeze over and are cleared to allow people to ice skate across the once flowing waters. If, however, the canals do not freeze while you're in Amsterdam, there's another great way to experience the canals.
Taking a canal cruise allows you to see the beautiful city from the perspective of the water. It's also an opportunity to see the historic district and learn about its fascinating history.
If a skating experience is what you're after, there are plenty of other places to enjoy an outdoor skating experience. ICE Amsterdam is located on the Museumplein and is an outdoor skating rink that is open every winter. Grab a warm cup of cocoa and skate around the rink in a cozy manner.
Anne Frank House
Anyone with a fair knowledge of World War II will have heard of Anne Frank. Anne Frank House is the former residence of the famed writer, whose diary was published shortly after WWII.
A visit to the historic site is a must for anyone traveling to Amsterdam. You'll learn about the events that took place in the city during this tragic time in history, as well as about the writer herself.
You can purchase your tickets to Anne Frank House before your visit, which allows you to skip the line at the door.
Amsterdam Ice Bar
Visiting the Amsterdam Ice Bar is by far one of the 'coolest' experiences you can have in Amsterdam. Dress warmly for this experience, as it can get quite chilly. Although extra coats are provided at the door to make sure you stay warm.
At this bar, you'll get the chance to sip on cocktails out of a glass made of ice. But that's not the most interesting thing about the experience. The bar is actually made from 35 tons of natural ice and kept at a temperature of 14 degrees Fahrenheit (-10 degrees Celsius).
If you're looking for a 'chilled' experience with your travel buddies, this is it. You may not be escaping the cold of wintery Amsterdam, but you'll surely be getting the full winter experience.
The Royal Palace
Spend an afternoon walking in the footsteps of queens and kings of years gone by in the Royal Palace. Take in the magnificent architecture, the grandeur of the space, and the well-preserved furniture that was used by the Netherlands Royalty.
You'll see paintings by the famed artists of the Dutch Golden Age. As well as chandeliers and ornaments from Napoleon's time.
It's a great way to get a glimpse of the past. The audio guide that you'll receive at the entrance allows you to learn a great deal about the royals from the history books and the way they lived.
Christmas Market
While Amsterdam may not be the hub of Christmas markets in Europe, it does have a few worth visiting. The main Christmas market that takes place in Amsterdam is the Ice Village in Museumplein.
It takes place around the ice rink and provides a fairly magical atmosphere. It should be noted that it's not nearly as extravagant as many of the other Christmas markets in Europe. That being said, it's definitely worth a visit if you're in Amsterdam over the Christmas season.
Moco Museum
Art fanatic? There's no better way to escape the cold of Amsterdam in winter, than heading into the Moco Museum. As most people know, the Netherlands has been an artistic hub for hundreds of years, producing some of the world's most famed artists.
With the rise of contemporary art, Amsterdam has continued to be a hub for creatives. You'll find incredible artworks from artists all over the world like Banksy, Arsham, Basquiat, Haring, KAWS, Hirst, JR, Koons, Kusama, and more.
at Oliebollen
Oliebollen is a traditional Christmas/New Years' Eve snack in Amsterdam. During the winter months, you'll find oliebollen stalls popping up all over the city. These scrumptious snacks are fried balls of dough, similar to doughnuts, that are served with a sprinkling of powdered sugar.
Be sure to eat them while they're still warm as this is when they're most delicious!
Stroll Along the Canals
Even though it does get a little chilly during the winter months, that shouldn't stop you from heading into the great outdoors. In fact, some of the most beautiful sights await you during the colder months.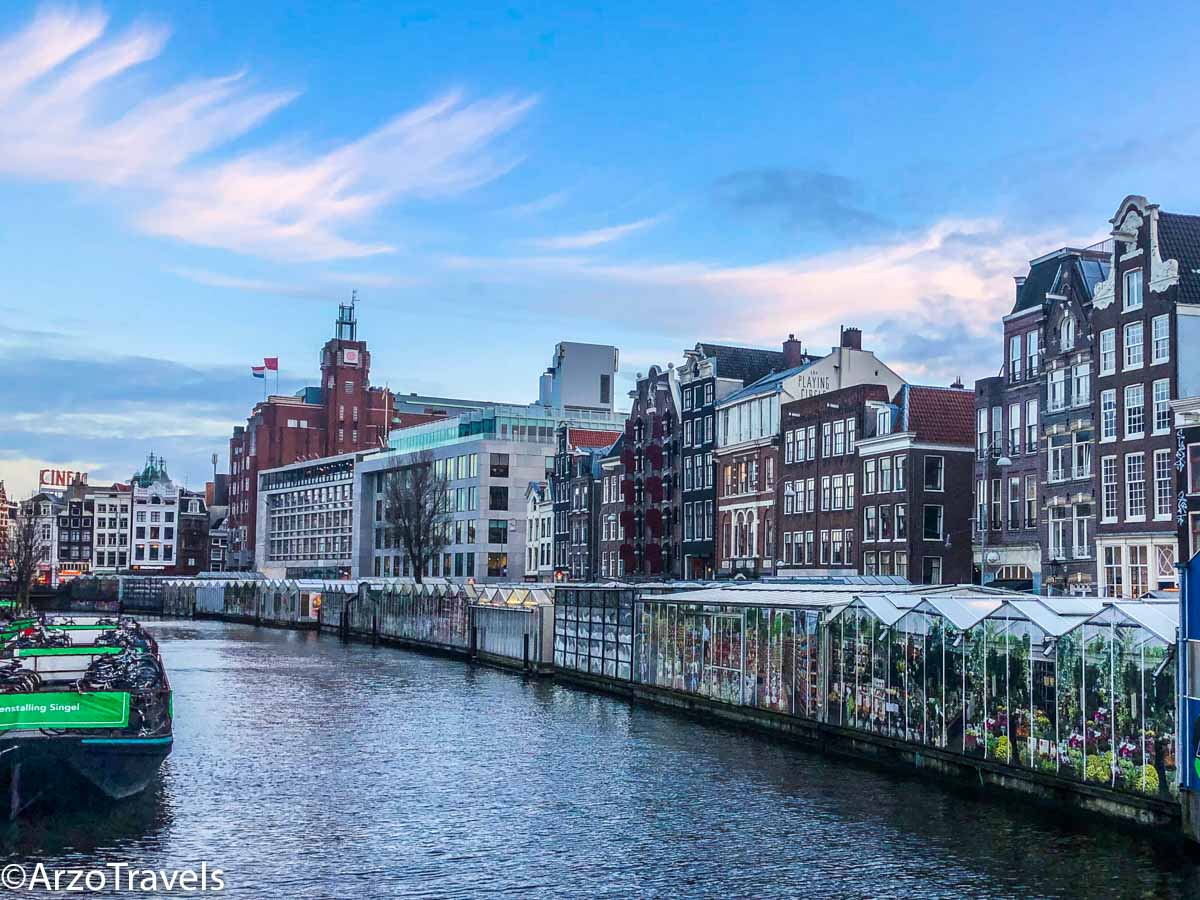 Take a stroll next to the canals, and be sure to take your camera with for the excursion. You're sure to come across some of the most picture-perfect scenes. The inner canals are often quite busy with pedestrians. If you head to the outer canals such as Herengracht you'll get the chance to walk in peace and quiet.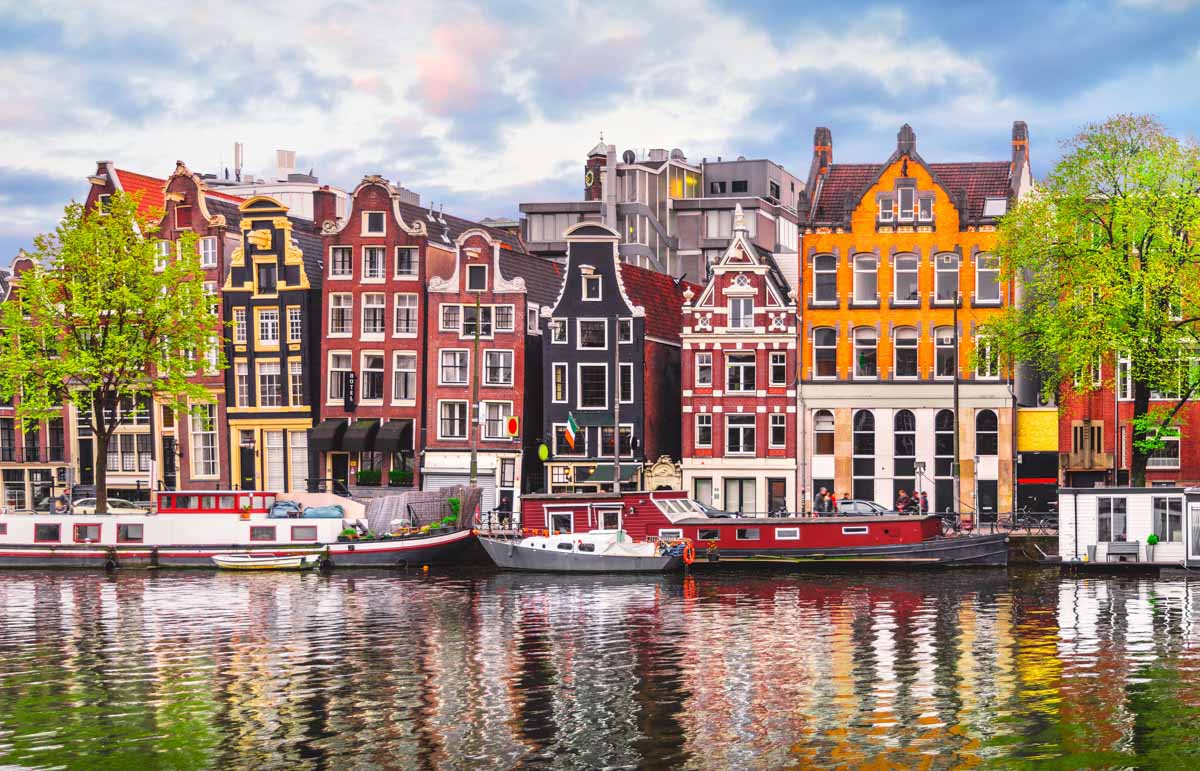 If you're in Amsterdam between the beginning of December and mid-January, you'll get the chance to take part in the Amsterdam Lights Festival. Beautiful light shows are artfully hung over the canals making for a breathtaking sight, especially at night.
Rijkmuseum
The Rijkmuseum is the biggest museum in the country. So you can easily spend an entire day exploring its many pieces. The museum is dedicated to art as well as history. You'll not only see artworks by famed artists like Rembrandt but also historical artifacts dating back hundreds of years.
Another bonus is that there are two other great museums nearby. The Van Gogh Museum and the Stedelijk Museum Amsterdam are in close proximity, making for some great rainy day activities.
Ons' Lieve Heer Op Solder
Ons' Lieve Heer Op Solder has got to be one of the most fascinating museums in Amsterdam. It's located inside a 17th-century canal house. What makes it so interesting is the top three floors of this canal house were converted into a Catholic Church.
It was a secret church as the only religion that was allowed to practice in the Netherlands during the 17th century was the Dutch Reformed Church.
It's now been turned into a museum that gives you insight into how people lived in the 17th century, as well as the secrecy in practicing their own religion.
Final Thoughts On Things To Do In Amsterdam During Winter
Winter is a magical time of year in Europe, and Amsterdam is no different. Although winter can get very cold in Europe, Amsterdams winters tend to be a lot milder than many of the other major European cities. So you'll be able to get out and about even in the middle of winter.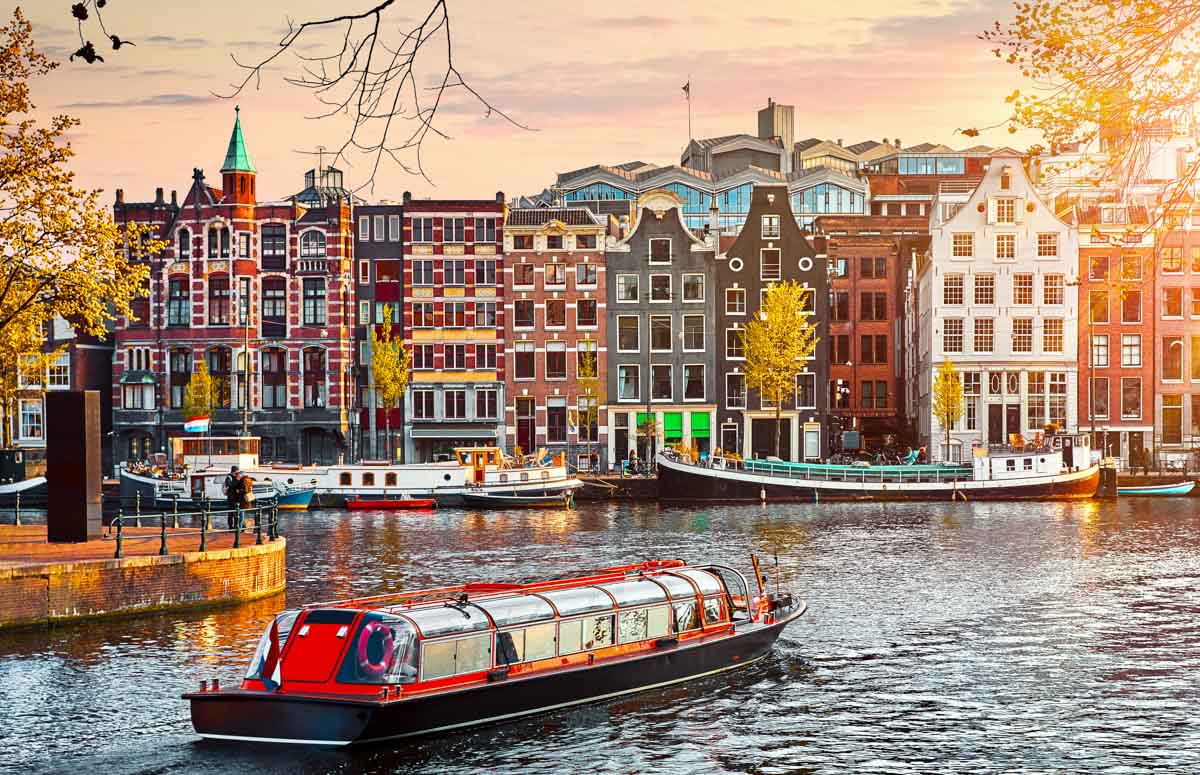 And luckily for you there are plenty of indoor activities to indulge in during the wintertime in Amsterdam. Museums, cultural attractions, and ice bars await you at this exciting destination – so add Amsterdam in winter to your bucket list.