WHAT TO DO IN DELHI + TIPS FOR SOLO FEMALE TRAVELERS
This post was written by Seema from Panda Reviewz
Delhi, being the capital of India and 'the political hub,' is also my favorite place to get the best food and the best street shopping.
Delhi is a place with huge historical significance from the times of the Mughals till the present date. Delhi is the epicenter of great monuments and politics and gives a huge insight into India's history. While walking its dingy lanes, it almost feels like stepping into a history book. It is the city of amazing (vegetarian) food and shopping!
I have been to Delhi a few times, but I still feel the historic vibe it gives me. It's beautiful!
The city's charm is such that it attracts a lot of tourists. It is one of India's most dynamic cities, and it offers a varied amount of things that interest all kinds of visitors and even tourists.
Considering this place is of great significance in India's history, don't be surprised that it attracts so many foreigners, and they're so interactive, they want to know all about India!
Find out about the best things to do in Delhi, about the best places to visit near Delhi, and you´ll also find important travel information for Delhi – including some important travel tips for (solo) female travelers.
7 Best Places to See in Delhi and 3 Ideas for Weekend Trips from Delhi
Best Places to Visit in Delhi 
Top 7 Places to See in Delhi
India Gate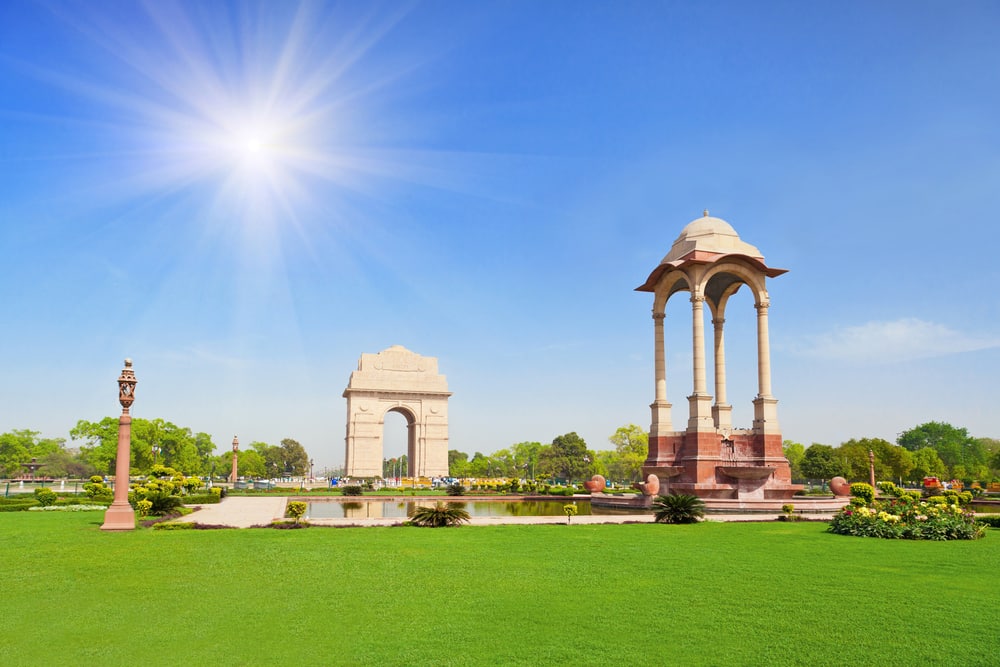 At the center of New Delhi stands the 42 m high India Gate, an "Arc-de-Triomphe" like archway in the middle of a crossroad. It commemorates the 70,000 Indian soldiers who gave their lives fighting the British army during World War I.
During the night, the India Gate is beautifully lit, and the fountains nearby give a beautiful display of colored lights. It is a very popular picnic spot with a large expanse of lush green lawns. This place attracts a lot of tourists throughout the year.
Qutab Minar 
Qutab Minar is a soaring, 73 m-high tower of victory, built in 1193 by Qutab-ud-din Aibak immediately after Delhi's last Hindu kingdom's defeat. The origins of Qutab Minar are shrouded in controversy.
Some believe it was erected as a tower of victory to signify the beginning of India's Muslim rule. Others say it served as a minaret to the muezzins to call the faithful to prayer. This place had huge significance for the emperors of that time.
Some guides explain the importance of Qutab Minar to the tourists and also give valuable insights.
Looking for something more sporty to do? Then you can go hiking. Find out more about hiking in Kasol.
Lotus Temple 
East of Nehru place, this temple is built in the shape of a lotus flower and is the last of seven Major Bahai's temples built worldwide. Completed in1986, it is set among the lush green landscaped gardens.
The structure is made up of pure white marble. The architect chose the lotus as the symbol common to Hinduism, Buddhism, Jainism, and Islam. People following any religion are free to visit the temple to pray or meditate.
Red Fort 
The Red sandstone walls of the massive Red Fort (Lal Qila) rise 33-m above Old Delhi's clamor as a reminder of the magnificent power and pomp of the Mughal emperors.
The walls, built in 1638, were designed to keep out invaders. Now they mainly keep out the noise and confusion of the city. An evening sound and light show re-create events in India's history connected with the fort.
Many tourists look forward to it because of its magnificence and the historical value that it carries.
Akshardham Temple 
Akshardham Temple in New Delhi epitomizes 10,000 years of Indian culture in all its breathtaking grandeur, beauty, wisdom, and bliss. It brilliantly showcases the essence of India's ancient architecture, traditions, and timeless spiritual messages.
The Akshardham experience is an enlightening journey through India's glorious art, values, and contributions to the progress, happiness, and harmony of mankind – and it is the world's largest Hindu temple.
Jama Masjid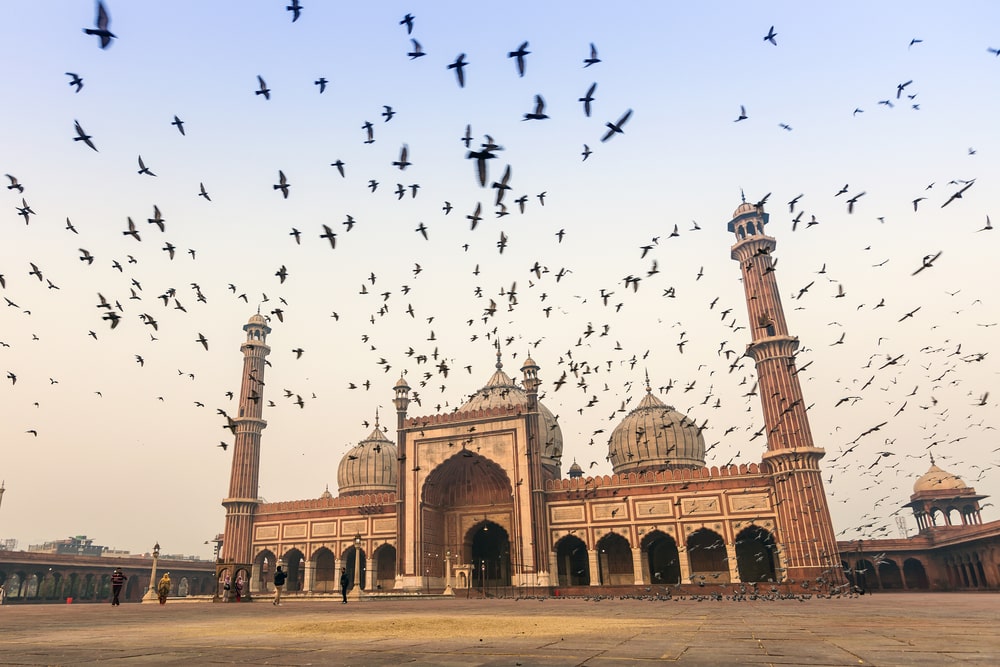 Jama Masjid (Old Delhi) is the largest mosque ever built in India. Also referred to as Masjid-I-Jahan Numa, it was the last monument that was constructed in Mughal Emperor Shah Jahan's reign.
If you visit Delhi, make sure that you don't miss out on the chance to visit Jama Masjid. The beautiful architecture of the Mughal times is something worth appreciating. No wonder this monument looks this magnificent! It took more than a million rupees at that time along with 5000 employees.
Even today, weekly prayer on Friday is organized, and at a time, 20,000 people can take shelter in the place. There are lots of things that you would see, like relics on the North Side gate and many others.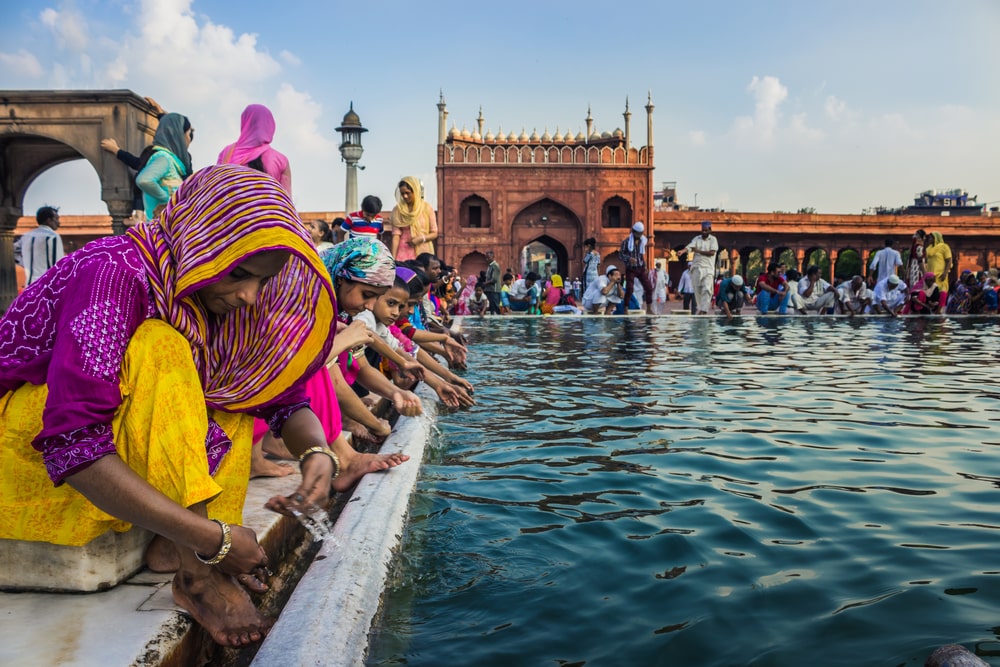 Tomb of Safdarjung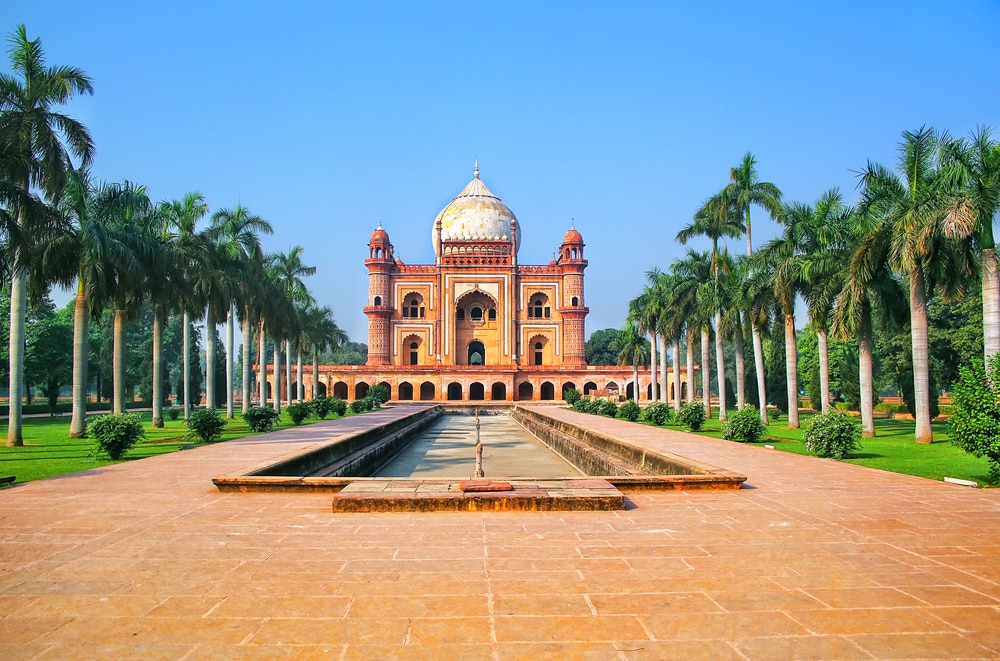 Delhi is all about the splendid Mughal architecture, and there is one more beauty that you shouldn't miss out on, and that is the "Tomb of Safdarjung." Safdarjung is an open garden tomb and was constructed somewhere in the late 18th century.
The tomb built by the Nawab Shujaud Daula (son of Safdurjung) is the last tomb built with the Mughal architectural style. The tomb is built using red and brownish yellow sandstone. The main entrance gate gives a glorious view of the entire tomb, surrounded by a garden on each side. There are several rooms and a library in the tomb.
You will notice many things about the tomb, and paying a visit to this monument is worth your time.
These are the main tourist attractions and points of interest in Delhi, now let´s talk about some great places close to Delhi.
Places to Visit Near Delhi as a Solo Traveler
Great Trips to Take from Delhi
During my visits to India, I have always made sure to add a plus one destination to my trip. I mean to say that I would always plan my trip in a way that I'd cover another place around Delhi. They are all so beautiful. You cannot miss them!
Visit Agra from Delhi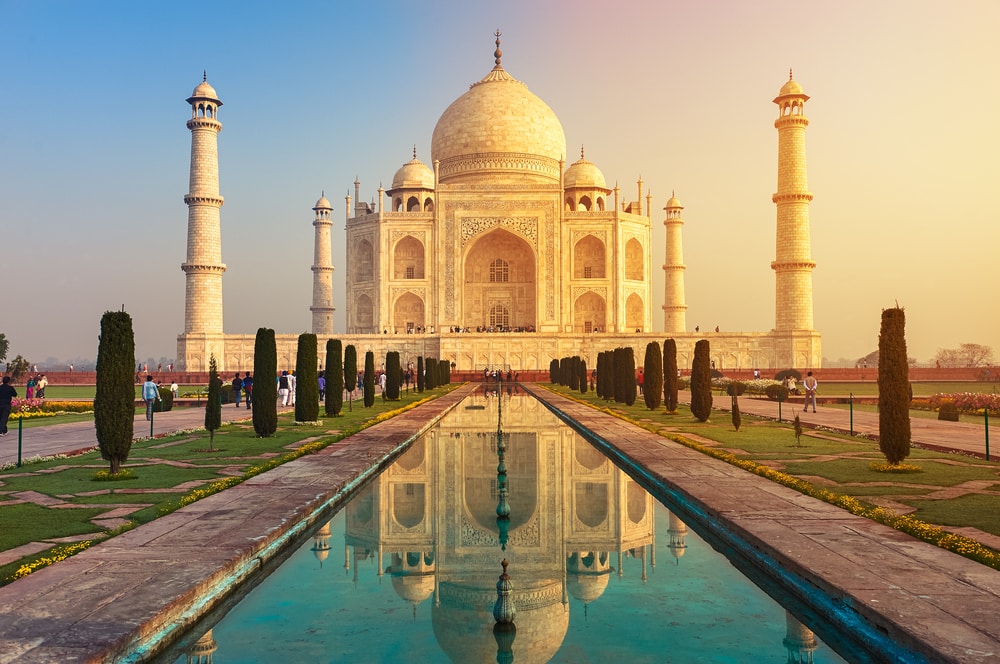 Agra is famed as a Mughal City. A perfect weekend option from Delhi, the city boasts of a glorious past and rich history.
Agra is home to several tourist attractions – it is the home to the world's most famous building and one of the Seven Wonders of the World – The Taj Mahal. You don't want to miss this one. It's magnificent! It also has several other tombs and forts that attract the attention of the tourists.
The Agra Fort is another major tourist destination.
Visit Alwar from Delhi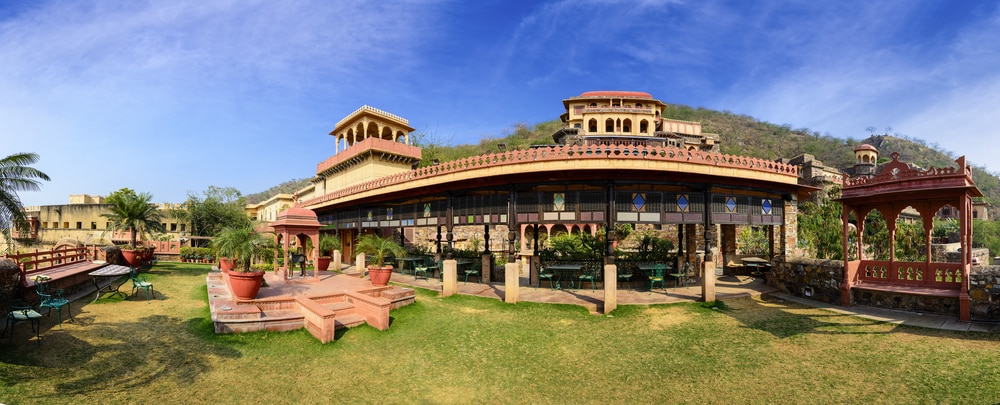 Alwar (Rajasthan) is one of the great weekend getaways from Delhi.
The city represents the heritage of India. There are numerous architectural splendors, which amaze visitors.
The city is dotted with forts, temples, palaces, lakes, and falls. Stays in palaces is a huge attraction in Alwar. Many palaces let people stay and give an elegant and majestic feel.
Visit Haridwar from Delhi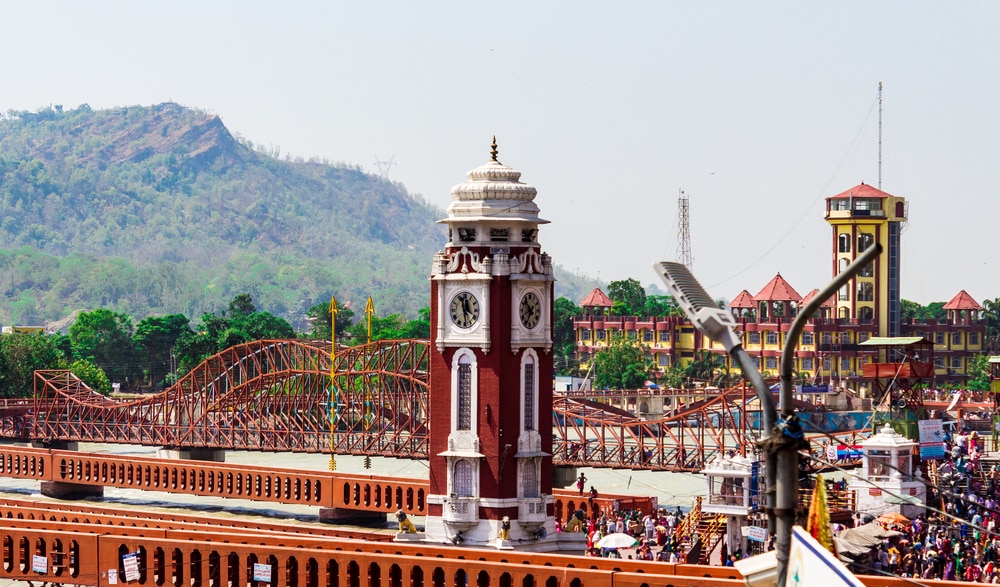 Situated in Uttarakhand, Haridwar is one of the most visited destinations by the Hindu community.
It is located on the river Ganges banks and is considered one of the seven holiest places for Hindus. This is a place that revives the religious conscience of people. People bathe in the holy river of Ganges to wash away their sins.
The aarti on the river banks is a highlight as in the evening; many diyas are lit and floated on the river, which creates a visual that is impossible to get out of your mind. It's just simply picturesque.
Don't miss Rishikesh as well, which is just 20mins away from Haridwar.
Important Travel Information for Solo Female Travelers to Delhi
Things to Know About Solo Travel in Delhi
Security Tips for Female Travelers
Delhi is one of the most crime-stricken cities in India. An increase in the number of crimes has made it a difficult city to live in.
Women's safety is a huge challenge in Delhi as the highest number of rape cases are found in Delhi. Women in Delhi run the daily risk and fear of harassment, attack, assault, rapes, and murder. There are many Women'sorganizationss, NGOs, Community organizations, and the Police that have been taking several steps towards the safety of women in Delhi.
But certain precautions need to be followed and, if followed, make Delhi a decent place to live and travel to.
How to Get Around as Female Travelers
The Delhi Metro is a boon to the people of Delhi as it has made the daily commute for people easier. It´s easier and also saves a lot of time.
Also, rickshaws and cabs are launched, which are driven by lady drivers and further help ensure the safety of the women.
Women Safety Tips While you are Visiting Delhi
As Delhi is also referred to as the "capital of crime," it is essential that women precisely stay aware while traveling. A few tips are given below that would help you avoid being a victim.
Try not to go out at night – if you want to go out, make sure to have security or a strong companion with you.
Wear non-revealing clothes while going out
The Delhi Metro is a boon to the people of Delhi as it has made the daily commute for people easier. It´s easier and also saves a lot of time. Also, rickshaws and cabs are launched, which are driven by lady drivers and further help ensure the safety of the women. Do not take a taxi from the road.
Book a cab from the hotel itself and if provided, hire the hotel driver – Take track of the route you are traveling through. Always use a map when traveling in a private taxi.
Get well acquainted with the area you are visiting, like how far the metro is and other important landmarks.
Avoid buying food and water from a random person. Always buy from a retail shop.
Always inform your whereabouts to your parents or closed ones.
Keep your purse and wallet close to you and never leave any belongings unattended (a money belt is perfect for your trip).
Ignore catcalls and stand firm when you do not like something and say it out loud
Avoid selfies with men only.
If you visit a Holi festival in India, make sure to read these great Holi tips for female travelers.
The Pollution Problem
Recently the rise of the pollution level has been a major concern in the capital. There has been a huge rise in the vehicular population despite the metro railways, aggravating traffic congestion and increasing air and noise pollution. It has also been reported that the number of vehicles plying on the roads of Delhi is more than that of the three metropolitan cities of Mumbai, Kolkata, and Chennai taken together.
The government is implementing several schemes and rules to reduce pollution, like the Odd and Even number plate scheme and the rule that all diesel cars over 10 years old should be put into scrap.
Extreme Weather Conditions
Delhi has an extreme weather pattern. During the summers, it reaches 45 C, and during the winters, it drops to as low as 1-2 C.
I have experienced all kinds of weather in Delhi. I must say that it is very surprising that the temperature is never average, i.e., normal pleasant temperature. In summers, it is so hot. You may fall sick!
I remember going around the Sarojini market in the heat, and it got so sunny, my nose started bleeding. And in the winter, it's so chilly. You may have to carry at least two over-covers. So, make sure to check on the weather before you travel to Delhi!
Traffic
Delhi is known for its traffic. In some areas, the traffic is so bad. You could take hours to get out of it. This generally happens in the evenings and on the weekends.
So luckily, there is Google maps! Now you can make sure to check the traffic before you head in any particular direction.
More About Delhi 
Apart from the sightseeing and the places to visit, Delhi is known for its fashion.
New Delhi has long been considered India's fashion capital, mostly because of the individual sense of style of many of its denizens.
But it's only recently that it has become a hipster destination with a burst of young design energy bringing a new sense of style to the city. Markets like the Janpath market and Sarojini market in Connaught place are the hub for youth shopaholics.
Then, not very far from Janpath market is the Santushti shopping complex which is a boutique with the best classy designs.
Delhi is a city full of life and given the pros and cons of the city. It will always be ' Dil walon ki Delhi.' It is one of India's most alive places, and Delhi must definitely be one of your destinations during your trip to India.
Click here to read more about Haunted Places in Delhi.
About the Author
My name is Seema, but I'm also known as a Panda (it´s obvious I love pandas as much as I love food and travel :). I love discovering and exploring new places, things, and anything interesting and sharing it with everyone through my blog Panda Reviewz.
Check out Seema´s blog and follow her on Facebook.